ADULTS MODELS and NATURAL PRACTIONERS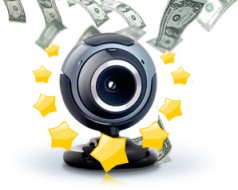 Age Verification & Sexual Material Warning
(disclaimer)

You are about to enter TantraCam an area that contains adult material that some may find to be offensive.
You must agree to the following
prior to entering:
1. I am an adult at least 18 years old, or 21 years old if that is the legal standard for viewing adult-only materials in my country
2. I am not accessing this material to use against the TantraCam operators, its affiliates or any other person or entity in any conceivable manner.
3. I will not redistribute this material to anyone nor will I permit any minor to see this material, or any other person who might find such material personally offensive.
4. I will hold the publishers of TantraCam, or anyone associated with this website harmless if I find the materials contained herein offensive.
5. I believe in the freedom of expression provided by the United Nations.
6. I believe that such material does not offend the standards of the community in which I live.
7. I will not hold TantraCam responsible for accessing any links from this website, including unsecured links or links that by-pass any form of security. Entering a link such as that (if it should exist) is at my own risk and is my responsibility.
The content you are about to view has been identified as containing adult material that may not be appropriate for all users.
Before viewing this page - or any group that contains adult content - you must read and agree to the following: .
The terms of this Agreement will inure to the benefit of NZ School of Tantric studies successors, assigns, and licensees.
You understand that the discussions and postings in an Adult Content group may involve language, content, images and themes of an adult or controversial nature.
You understand that all postings are not the views of NZ School of Tantric studies
and reflect the views of the authors.
"NZ School of Tantric studies" has no obligation to delete discussions or advertisings that you may find objectionable or offensive, but may do so at any time without notice.

IN NO EVENT WILL NZ School of Tantric studies BE LIABLE TO YOU FOR ANY DAMAGES OF ANY KIND, INCLUDING BUT NOT LIMITED TO, COMPENSATORY DAMAGES, LOST PROFITS, LOST DATA OR ANY FORM OF SPECIAL, INCIDENTAL, INDIRECT, CONSEQUENTIAL OR PUNITIVE DAMAGES OF ANY KIND WHETHER BASED ON BREACH OF CONTRACT OR WARRANTY, TORT (INCLUDING NEGLIGENCE), PRODUCT LIABILITY OR OTHERWISE, EVEN IF NZ School of Tantric studies IS INFORMED IN ADVANCE OF THE POSSIBILITY OF SUCH DAMAGES.

This agreement will be governed by and construed in accordance with the laws of the State of Washington,and new zealand,without regard to your actual state or country of residence. Any waiver, amendment or other modification of any provision of this Agreement will be effective only if in writing and signed by "NZ School of Tantric studies". If for any reason a court of competent jurisdiction finds any provision or portion of this Agreement to be unenforceable, the remainder of this Agreement will continue in full force and effect. This Agreement constitutes the entire agreement between the parties with respect to the subject matter hereof, and supercedes and replaces all prior or contemporaneous understandings or agreements, written or oral regarding such subject matter...

I am an adult (18 years or older) and have read and understand this Adult Content Agreement and the NZ School of Tantric studies Code of Conduct